(Irali Tinawi takes a sip from his Bakua Pe following the completion of a water supply and sanitation project in Hundia village.)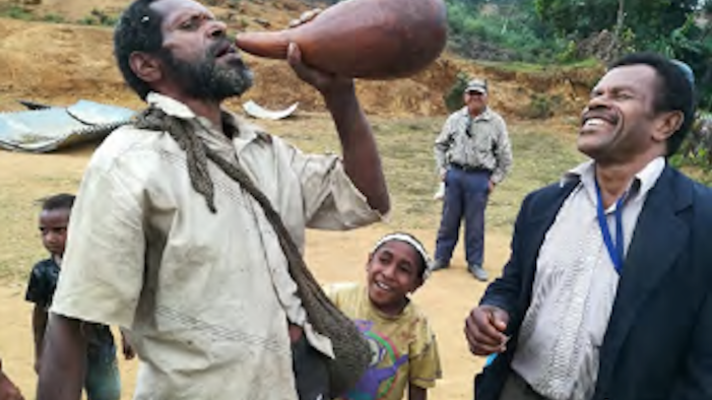 I carry this traditional storage container called a 'Bakua Pe'. I used to walk quite a distance to fetch water in it, and carried it in my bag for my children and I to drink. Today I will no longer walk a long distance to fetch water. With the tank you have given, I can easily access clean water to refill my Bakua Pe and drink any time". It is as if my Bakua Pe's volume has increased!
These are the words of Irali Ti-nawi, a 56 year-old from Hundia village in Koroba-Lake Kopiago District, Hela Province. Irali, like many others in his community, is very grateful for the completion of the water supply and sanitation project in his village. ADRA implemented the proj-ect, which was jointly funded by the governments of New Zea-land and Australia. Irali thanked ADRA, as well as the project do-nors, for hearing the cries of rural communities and reaching out to help them with that most essential of human needs: WATER.